Jeremy's story
We stood up to the landlord. That's the real reason we were evicted.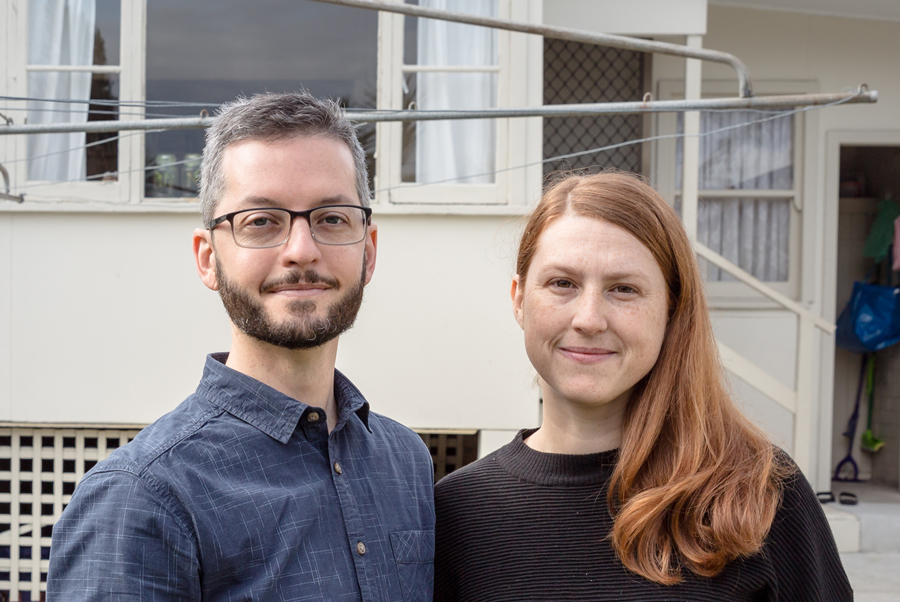 I've been renting in Sydney's inner west for almost 20 years – since I moved out of home. But after being evicted (again) earlier this year, I've now moved out of the area. My new place is further away from both my workplaces, as well as from my friends, family and the community project where I volunteer. But I can't keep paying such high rent, especially when it doesn't provide any protection against unfair eviction anyway.

My partner Mari and I were living in a really nice apartment in Lewisham for the last four years. It was in one of those old mansions that's been converted into a block of about a dozen units, with some original features restored – wooden floorboards, high ceilings, that sort of thing. There's even a refurbished stained glass window in the building foyer, which includes a little picture of the landlord. He owns the whole block (and a number of others nearby). His picture smiles down benevolently on the tenants as they arrive home every night after a day at work earning his rent. It was a fancy place to live – perhaps too fancy for a tenant like me – but the rent was even fancier. Even by Sydney standards, it was pricey.

Every six months the rent would go up. Over and over again we copped the increases – because we didn't want to move. Over the four years we were there, we saw every one of our neighbours leave. Most of the apartments were re-let multiple times, at a higher rent each time.

And the building wasn't without its problems. There were recurring issues with the sewer system. The landlord was happy to send a plumber to unblock the drains when we asked, but he wasn't willing to invest in a more permanent fix. There was also an electric ventilation fan under the building, which ran off our electricity (we were the first unit on the ground floor). But it's not legal to make a tenant pay for the electricity used in communal areas.

The final straw came late last year when we got two rent increases in less than six months. We tried to negotiate. We spoke to the landlord's agents and asked them not to increase the rent, or at least consider a smaller amount. But they weren't willing to compromise. I guess I don't really blame them – their job is to look after the landlord's financial interests.

We decided to resist the rent increase by applying to the NSW Civil and Administrative Tribunal. Our claim was that the rent was excessive, and that the communal fan running off our electricity was illegal. We had plenty of evidence to back up our case. On the second visit to the Tribunal, the landlord offered to give us three weeks free rent in exchange for withdrawing our case. We saw this as a victory, and agreed. But we suspected there would be repercussions.

Sure enough, a few months later we received a 'no-grounds' eviction notice. Luckily, we'd already started looking for a new place, and found one within the time required. We could have gone back to the Tribunal with a claim for retaliatory eviction, but this would have been difficult to prove. It was easier to move on with our lives instead.

Officially there was no reason for the eviction, but unofficially the landlord said he was evicting us because he wanted to renovate the apartment. This 'reason' was provided as a courtesy (and no doubt to protect himself against a claim of retaliatory eviction). Less than two weeks after we were evicted, the apartment was re-listed – at a higher rent of course. It had indeed been painted and a new oven had been installed, but that was the extent of the renovations.

Things will be much better for tenants and the community as a whole when we get rid of these unfair evictions. As renters, we should be able to assert our rights and continue to contribute to our communities – without the constant fear of eviction.